Idaho Republican Rep. Lynn Luker has introduced a bill in Idaho that would allow religious-based discrimination against gays, Al Jazeera reports: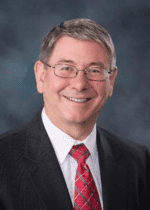 Republican Rep. Lynn Luker introduced the legislation, and said the bill is meant to "protect persons holding occupational licenses in the exercise of their religious freedom." The Idaho Bureau of Occupational Licenses manages certifications for professional boards from social workers to doctors. The bill does not apply to emergency responders and will not prevent Idahoans from being fired if they choose to deny service based on religious reasons. Additionally, it does not authorize the "intentional infliction of emotional or physical injury."
Wrote Luker in a blog post:
With government mandates of all types forcing religiously faithful people to violate the tenants of their faith, including the forced subsidizing of contraceptives and termination of life, interference with faith based counseling, and compelled participation in same gender weddings, concern about refusing such mandates prompted the bill to protect the right to earn a living while staying true to a person's faith.