Jason Collins is one of several free-agents being considered by the Brooklyn Nets, the NYT reports: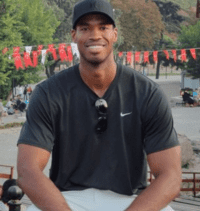 The Nets have two open roster spots, and General Manager Billy King said on Thursday, hours after the trade deadline, that the team would look to sign a free agent to buttress its frontcourt rotation. King said Collins was an obvious candidate but emphasized that discussions about several possibilities, including players in the Development League and ones based abroad, would continue over the coming days.
"We're looking at any guys that are big, and he's one of the guys," King said of Collins. "But we've got other guys we're going to look at."
King said consideration of Collins was purely on his abilities and not because he'd be the first gay active player in the NBA:
"It's not about marketing or anything like that," King said. "If we're bringing somebody in, it's because we feel like they can help our basketball team."