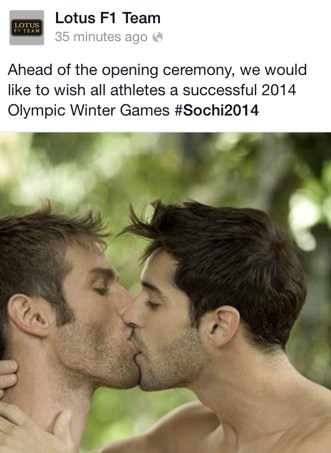 Formula 1 team Lotus was forced to apologize after publishing a tweet that featured two men kissing with the message: "Ahead of the opening ceremony, we would like to wish all athletes a successful 2014 Olympic Winter Games #Sochi2014"
The Lotus F1 tweet upset top management and shareholders of the team, who are owned by the investment group Genii Capital, because it was causing problems for their business.
Genii is a multi-billion pound company with investments around the globe, including significant interests in Russia.
The Lotus team have a new Russian backer, mobile phone company Yotaphone. Its parent company Yota Devices is poised to buy a 10% shareholding in the team.