Clay Aiken is not the only gay man running for Congress from North Carolina, the Washington Blade reports: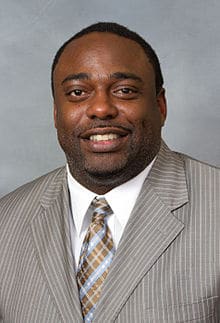 If he wins his bid to represent North Carolina's 12th congressional district in the U.S. House, he could become the first openly gay black person elected to Congress.
Brandon, 39, says that distinction would be "really significant" because black people within the LGBT community tend to suffer most in terms of discrimination, but he asks potential supporters to look at his full body of work as the reason to back his candidacy.
"I tell people don't vote for me because I'm gay, [but] because I passed more bills than anybody in the race," Brandon said. "And so, we're about effectiveness. So, for people to see my work, it really makes it a much more powerful conversation to say, 'You know what, we really don't care about his sexuality; we're just glad he put 10 new schools in our district.'"
Find Brandon's campaign website HERE.