Minnesota lawmakers who took risks and voted in favor of marriage equality made bank last year, the Star Tribune reports: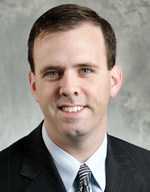 The House members whose 2013 votes were contrary to most in their party or their districts brought in double, triple or even quadruple the cash they raised in 2011, according to a Star Tribune analysis.
While many members of the House brought in more cash in 2013 than they did in 2011, the legislators who are expected to be targeted this year because of their same-sex marriage support stand out.
The hefty campaign coffers may prove particularly helpful if they face strong challengers or voter backlash.
The paper adds:
Thirteen legislators who voted for same-sex marriage in districts where the voters did not approve it, or in Republican districts, brought in 2  ½ times as much in 2013 as they did in 2011. When comparing all House members' 2011 hauls with their 2013 hauls, those numbers merely doubled.
Rep. Pat Garofalo (pictured), a Farmington Republican who voted to legalize same-sex marriage, took in nearly $54,000 last year, among the most in the GOP caucus and four times what he raised in 2011.