Missouri Governor Jay Nixon told reporters this week that he favors repeal of the state's ban on same-sex marriage, the AP reports: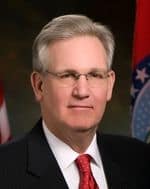 "I hope the voters will have a chance to revisit that issue," Nixon, a Democrat, said in response to questions at an event sponsored by the Missouri Press Association and The Associated Press. "If it appeared on the ballot again, I would vote to allow same-sex marriage."
Nixon's comments came one day after the American Civil Liberties Union filed a lawsuit seeking to force Missouri to recognize the out-of-state marriages of several same-sex couples. But the governor said a vote was the appropriate way to change the state's marriage laws, not a lawsuit.
"My personal belief is that we shouldn't treat folks differently because of who they are and who they love. If folks want to get married, they should be able to get married," Nixon said.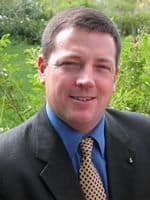 The Chairman of the Missouri GOP is, not surprisingly, against repeal of the ban and also slammed the ACLU lawsuit, the Kansas City Star reports:
Chairman Ed Martin said the suit is an "Obama-like effort to gut the constitution of our state." …
"To seek to have judges overrule the will of the people of our great state is not only arrogant but a waste of resources to our courts," Martin said. "This suit is not about the issue of marriage; it is an Obama-like effort to gut the constitution of our state.
"This is a cut and dry issue for Missouri Republicans, both our national and state platforms are crystal clear on this issue. Voters matter and Missourians deserve elected leadership that supports and defends the Constitution they swear an oath to.
"We also deserve better than a governor acting lawlessly in using an executive order to circumvent our state constitution."
The executive order referred to by Martin is one signed by Nixon directing the Department of Revenue to accept joint tax returns from gay couples as a reaction to the June ruling from the U.S. Supreme Court striking down the federal Defense of Marriage Act.