Saying that Russia's anti-gay laws "strangle free speech," a group of over 200 prominent authors from across the globe have written an open letter to Vladimir Putin urging repeal.
The letter, signed by Neil Gaiman, Salman Rushdie, Carol Ann Duffy, Jonathan Franzen and others, is a part of PEN International's newly launched Out in the Cold campaign to raise awareness of threats to free expression around the globe.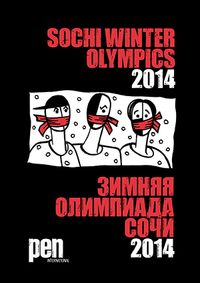 Read the letter, in full:
The story of modern Russia is the story of dramatic, almost seismic change. Russian voices, both literary and journalistic, have always striven to make themselves heard above the clamour of their nation's unfolding story – commenting on it, shaping it and, in doing so, contributing to the political and intellectual shape of the world far beyond their country's borders.
But during the last 18 months, Russian lawmakers have passed a number of laws that place a chokehold on the right to express oneself freely in Russia. As writers and artists, we cannot stand quietly by as we watch our fellow writers and journalists pressed into silence or risking prosecution and often drastic punishment for the mere act of communicating their thoughts.
Three of these laws specifically put writers at risk: the so-called gay "propaganda" and "blasphemy" laws, prohibiting the "promotion" of homosexuality and "religious insult" respectively, and the recriminalisation of defamation.
A healthy democracy must hear the independent voices of all its citizens; the global community needs to hear, and be enriched by, the diversity of Russian opinion.
We therefore urge the Russian authorities to repeal these laws that strangle free speech, to recognise Russia's obligations under the international covenant on civil and political rights to respect freedom of opinion, expression and belief – including the right not to believe – and to commit itself to creating an environment in which all citizens can experience the benefit of the free exchange of opinion.
To see the full list of signatories, click HERE.