The American Family Association, Family Research Council, and other right-wing organizations will not be enjoying the bounty of Thin Mints, Samoas, and Tagalongs offered by the Girl Scouts of America this year. The reason? According to AFA president Tim Wildmon, "buying Girl Scout cookies serves only to further facilitate a very liberal pro-abortion agenda."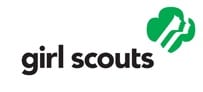 Right Wing Watch reports:
WND has reported on a variety of activities on the part of Girl Scouts that conservatives and religious believers might find objectionable, including when the organization was found touting a pro-abortion politician.
Girl Scouts also marched in a homosexual promotion in San Francisco and were found to be removing "God" from their "Girl Scout Promise."
They also have incorporated stone labyrinths, global warming, yoga, avatars, smudging incense, Zen gardens and lesbian role models into their teachings.
In a lesson called "Amaze: The Twists and Turns of Getting Along," girls were taught that they should read Buddha and explore mazes and stone or dirt labyrinths – symbols rooted in pagan mythology and popular within the New Age movement as meditation tools.
They also were introduced to Polish poet Anna Swir, known for her feminist and erotic poems, and Jane Addams, an ardent feminist and pacifist.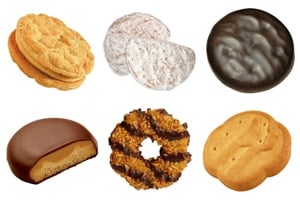 Perhaps most disturbing, and ironic, is the ardent opposition Girl Scouts face from Concerned Women for America.
CWA's Janice Shaw Crouse told WorldNetDaily, "The Girl Scouts formerly embraced the Judeo-Christian values that Americans once grew up with – love of God, love of country, treating others fairly and living wholesome lives. Now, Girl Scouts are more focused on indoctrinating girls on the so-called women's rights agenda." 
These complaints smack of earlier concerns from the likes of Indiana Rep. Bob Morris and transphobic girl scout Taylor.
WorldNetDaily actually offered a plethora of extremely silly reasons not to buy the delicious treats; I suppose that means more for the rest of us!