MSPs are expected to pass Scotland's marriage equality bill in an overwhelming vote on Tuesday, the Herald reports: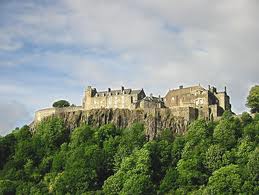 The Marriage and Civil Partnership (Scotland) Bill will legalise civil and religious same-sex marriages, with an "opt-in" procedure for faiths and celebrants willing to conduct ceremonies and legal protection for those who object. It also relaxes the rules on where civil marriages can take place, and establishes non-religious or "belief" marriage ceremonies.
Health Secretary Alex Neil, who has piloted the law through Holyrood, will tell Parliament he expects the first same-sex marriages will take place in Scotland by the end of the year.
However, behind the scenes, ­Scottish Government officials hope the process can move at a far quicker pace. It is understood that if a Section 104 Order under the Scotland Act is put through ­Westminster at full speed, it would enable same-sex marriages in ­Scotland by July.
A legal challenge to the marriage equality law is looking "increasingly remote" according to the paper.
The first same-sex marriages in England and Wales, which passed marriage equality last year, will take place on March 29.