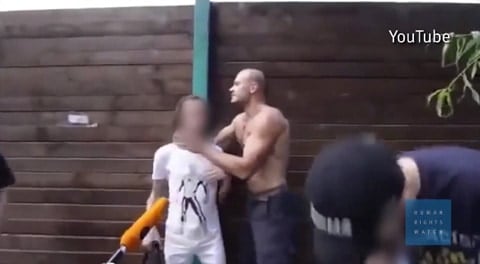 American evangelical hatemonger Scott Lively says the devastating Human Rights Watch video which details the violence against LGBT people in Russia is a hoax.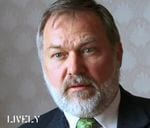 Writes Lively in a column on fellow hater Matt Barber's website:
"I have just two words in response the Human Rights Watch video of supposed homosexual harassment in Russia: Matthew Shepard. I say the Human Rights Watch video is just another piece of deceptive Machiavellian 'gay' propaganda, offered to prove the completely false narrative that all disapproval of homosexuality leads to hatred and murder. Whether or not any parts of the video are unstaged, the product as a whole is perpetrating a hoax. Do not be fooled. The 'gays' are not the victims, at least not as a class. In stories like this they are usually the bullies beating up each other (or themselves) on and off camera, sometimes by consent, to dupe the public into granting them collective 'victim status,' with all of the extensive social and political benefits that entails."
Lively, of course, has happily taken credit for Russia's anti-gay laws and believe's Putin is Earth's last hope for redemption.
"Yes, I think I influenced the Russian law," Lively said. While some gay rights activists still think he's just a laughingstock, Boris Dittrich, the director of LGBT advocacy for Human Rights Watch, tends to confirm Lively's claims. Russia was plenty homophobic before Lively's arrival but the American pastor appears to have given shape to that free-floating hatred, Dittrich said. As he passed through Russia's regions, Lively met with politicians and bans on homosexual propaganda followed, spreading to more than a half-dozen areas before Putin swept them into a national standard.
(via jmg)