This week's mix spans across an array of different genres, kicking off with Golf Clap's new single, 'Give It To Ya'.  The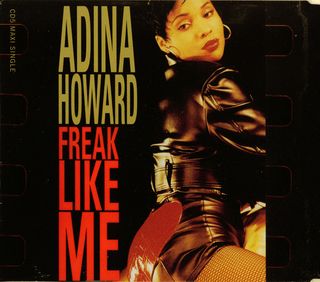 Detroit-based duo have been putting out deep house hits that are a nod to San Francisco's Naked Music label since last year, and this latest track samples quite a few different songs, including Liberty X's 'Just A Little Bit'.  
The next track, Bo Cash's 'Freak Like Me', is a sample as well: a nu disco remix of Adina Howard's epic 1995 summer hit of the same name.  
Chromeo's latest single, 'Come Alive', featuring Toro Y Moi, is my fourth pick of the week.  Though Chromeo have always been known for their synth-heavy disco sound, Onra adds in a more traditional tempo and disco pianos to make this track even more of a classic delight.  
Mirror People, aka Rui Maia, follow this with a lighter track, 'Come Over', featuring vocals from house and electronic vocalist Iwona Skwarek.  This sweet, ethereal track reminds me of warmer days during this particularly harsh winter season.  
Rounding out the bunch is a pulsing house track from Belgium's Arches, 'There's A Place'.  This debut song for the Columbia-signed group is a promising sign of their work to come, with classic house production and gospel-inspired vocals to keep the crowds moving on the dancefloor.  
Bonus Listening: Homework Deep House Amsterdam Mixtape #098
This Dutch duo's newest mixtape is slick, with jazzy, urban, deep house sounds. Head over to their soundcloud for a link to download it for free.
The OXD Mirror is a weekly music column brought to you by the boys of OCCUPY THE DISCO (OXD), a New York City based collective created by three music lovers, Ru Bhatt, Josh Appelbaum, and Tad Haes, who want to share their love for disco, house and dance music with the world.   
OCCUPY THE DISCO (OXD) curates and recommends music events to the gay community in NYC—in an effort to move the focus of the nightlife scene beyond the promoter and venue and to the music itself. OXD's goal is to educate, entertain, engage and empower the gay audience to reclaim their ability to question and experience the unknown. The OXD Mirror will serve to showcase tunes that are definitely off-the-beaten-path but rightfully deserve the attention of the gay ear. 
Be sure to check out these tracks and more on our Spotify Playlist. For more information on OXD, check out our website and accompanying blog at www.occupythedisco.com, like us on Facebook, or follow us on Twitter: @OccupyTheDisco.