BY DAVID TRIFUNOV / GlobalPost

The USS Mount Whitney and USS Taylor sailed into the Black Sea as American authorities warned of 'specific threats' against the 2014 Winter Games. Two United States warships were headed to the Black Sea just two days before the Winter Olympics were set to begin in Sochi, Russia.
The USS Mount Whitney sailed into the Black Sea, and the USS Taylor was slated to arrive later on Wednesday, NBC News reported.
Pentagon officials told NBC the ships would act as support vehicles for American security operations there.
The Whitney was constructed for communications. If the National Security Agency were to build a boat, the Whitney might be it.
The Taylor packs more of a physical punch as a guided missile frigate.
On Tuesday, the National Counterterrorism Center director told Congress that US and Russian authorities were tracking "a number of specific threats" aimed at Sochi.
According to the Whitney's website, its "communications capability is second to none."
Matthew Olsen said the greatest threat resides outside Sochi, coming from extremists in the nearby Caucasus.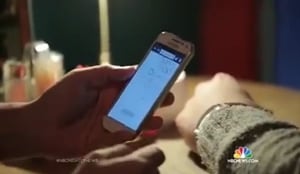 The United States added to the watch list on Wednesday, saying "hacktivists" might use the Winter Games to further their causes. According to a tip sheet issued by the US Computer Emergency Readiness Team, anyone watching the Olympics online or live should safeguard their communications and only visit "trusted websites."
"For example, the hacktivist group, Anonymous Caucasus, has launched what appears to be a threat against any company that finances or supports the Winter Games," CERT said.
It also suggested that anyone in Sochi with a smartphone should assume their communications might be monitored.
Athletes were also asked to take precautions in Russia.
In late January, US officials told athletes to remain inside the Olympic security areas. If they did leave, officials told athletes to leave their Team USA clothing behind.
"If you are an American Olympic athlete, you don't want to advertise that far outside the Olympic venues," a State Department official said, according to CNN.