You may recall that back in April of 2013, the Boy Scouts of America began allowing gay kids under the age of 18 to participate in scouting, but maintained that openly gay adults still could not serve as scout leaders.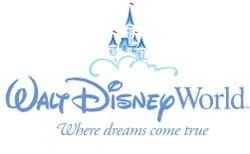 This discriminatory policy has led Walt Disney World to discontinue funding the BSA through their annual "Ears to You" grant program until the policy changes:
In an e-mail to local members, Central Florida Council Board President Robert Utsey wrote: "We recognize that many Scout Units have received financial support over the last several years from this grant opportunity and are sad to see it go. The National BSA Council has reached out to [Walt Disney World] to try to resolve the situation, however, according to WDW, their views do not currently align with the BSA and they are choosing to discontinue this level of support."
Since Scouts for Equality's inception in 2012, seven major corporate sponsors of the Boy Scouts of America have ended their partnerships with the organization. These sponsors include Lockheed Martin, Caterpillar, Major League Soccer, Merck, Intel, UPS and now Walt Disney World.
Zach Wahls, the co-founder of Eagle Scout and Scouts for Equality — who is himself a straight Eagle Scout with two lesbian parents — said, "We're never happy to see Scouting suffer as a result of the BSA's anti-gay policy, but Disney made the right decision to withhold support until Scouting is fully inclusive."