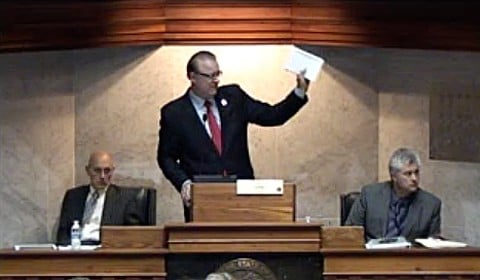 The Indiana Senate Rules Committee has begun consideration on the constitutional ban on same-sex marriage.
Unless language struck by the House that also banned any legal relationship that is "identical or substantially similar" to marriage is restored (and then sent back to the House and reapproved this session), the measure will NOT go to voters this year and must start the process of going through the legislature all over again.
Anti-gay Republican governor Mike Pence last week urged lawmakers to reinsert the language and send the measure to voters this year.
Watch the live feed HERE.