Yesterday anti-gay activist and long-shot gubernatorial candidate Scott Lively — a man currently on trial for crimes against humanity for his role in helping pass Uganda's odious "Kill the Gays" law — marched in Boston's St. Patrick's Day parade.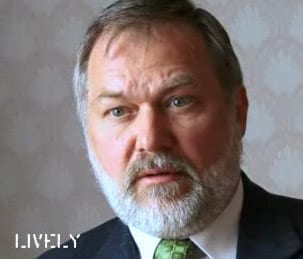 He also released a press statement praising the parade's organizers for "keeping the parade a family-friendly event" by refusing the participation of LGBT Irish groups.
Part of Lively's statement read:
"The LGBT bullies, including Boston Mayor Marty Walsh, are giving the St. Paddy's Day Parade organizers a hard time for keeping the parade a family-friendly event, but they are standing strong for family values and not bowing to intimidation…
The media is predictably crying 'discrimination,' but thank God the United States Supreme Court has ruled that the parade organizers have the constitutional right to exclude anyone they please."
Boston brewer Sam Adams pulled its sponsorship from the march over its LGBT-exclusion.
Little did Lively know that the parade had a secretly gay float in it.