Study: 2 in 5 men 'serosort' to prevent HIV.

Marriage battle will be coming to South Dakota.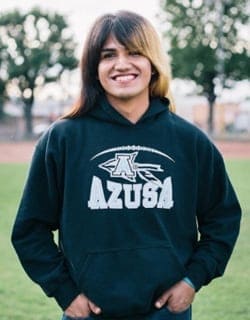 Transgender teen Pat Cordova-Goff takes the field for girls softball team.

Reporter tries to run to next assignment, bites it on live TV.

Tyler the Creator arrested for inciting SXSW riot in Austin. "Tyler, The Creator, real name Tyler Gregory Okonma, was performing at Scoot Inn at 1308 East 4th Street. The venue had reached its maximum capacity of 999 people inside. During the performance, Okonma yelled into the crowd of people waiting outside the venue, 'All y'all outside the gates, y'all push through.'"

West Hollywood's San Vicente Inn gets Jeff Klein facelift: "At first, I just planned to keep it running how it was, which was basically a gay bathhouse, and then close for the refurbishment," Mr. Klein said during a recent tour. "But then there was a near overdose. Seriously! It was like land of the missing teeth in here. I couldn't bear it."

Neil Patrick Harris Skypes into interview shirtless.

Male model fix: Filip Hrivnak.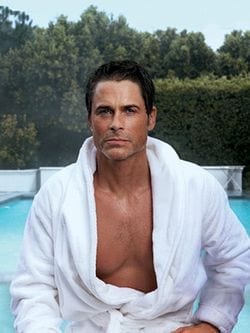 Rob Lowe is 50.

George Michael reflects on drug habit, arrests: "I've completely stopped. I have decided to change my life and I haven't touched it for well over a year and a half now…I knew I deserved to go to prison. I just thought 'get your head down and get on with it.'"

Moscow's largest gay nightclub shut down: "The Central Station gay nightclub in Moscow is reportedly shut down, after experiencing a series of attacks last year. The landlord claims the club is vacating the premises due to the Moscow Arbitration Court's resolution."

Casper Star-Tribune: time for Wyoming to say yes to gay marriage.

Buzzfeed talks to Le1f: "Le1f tells me he's using the Hey EP to get all of the pop songs out of him before he records his upcoming full-length debut, which he says will be "weird and fun or poppy and political — which essentially isn't pop." He hopes it will sound like a mix of M.I.A.'s halting first album Arular, and Dizzee Rascal's frenetic 2003 LP Boy in Da Corner. "

Rampaging elephant destroys house, then saves crying baby.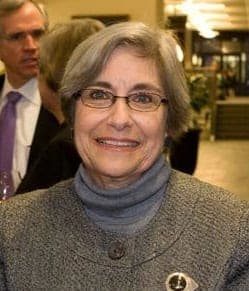 Tennessee federal judge Aleta Trauger: Gay marriage bans will be "footnote" in history.

Northampton, Massachusetts to get rainbow crosswalk: "If successful, Shaw believes the crosswalk would be among the first in an East Coast community."

Elton John and Bernie Taupin reflect on Goodbye Yellow Brick Road: "I didn't even know what a joint was when I made Goodbye Yellow Brick Road. That all changed when I made the next record, but in 1973 I was very naïve. And the naiveté is the most pleasant thing about this record, probably."

Details on Lady Gaga's scrapped "Do What U Want" video with R. Kelly: "If this video ever gets released, it will certainly ruin what's left of Gaga's career. Even without R. Kelly, the video is still nasty. I would love to have been a fly on the wall when Interscope executives saw the part where R. Kelly pretends to piss ARTPOP BBQ sauce on Gaga's stomach, then licks it up. I can only assume Gaga didn't know R. Kelly's history of peeing on underaged teenagers."