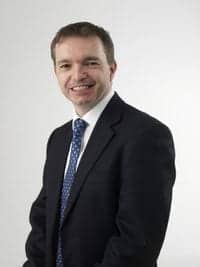 UK Conservative MP Mark Menzies has resigned from his post as ministerial aide after claims surfaced that he asked a Brazilian rent boy he was paying for sex to supply him with illegal drugs. The Daily Mail reports:  
In reports last night, Mr Rogerio Santos, said to be 19, claimed the Tory MP had paid him to have sex and asked him to obtain methedrone.
Texts on the Brazilian's mobile phone apparently revealed messages asking him for full details about the quality of the drug and how much it cost.
Mr Santos, who lives in the Brazilian city Sao Paulo, said: 'I have been having sex with a Conservative MP for money. Mark asked me to buy methedrone. I have personal messages of him talking to me about drugs.'
The Independent adds:
Mr Menzies has never spoken publicly about his sexuality and does not mention his family life or relationships on his website, but he is said to have attended LGBTory events held in Parliament.
In a statement issued on Saturday night he revealed he planned to dispute the claims, which appeared in a tabloid newspaper.
He said: "I have decided to resign as a PPS after a series of allegations were made against me in a Sunday newspaper.
"A number of these allegations are not true and I look forward to setting the record straight in due course."
Menzies served as parliamentary private secretary to Alan Duncan, the first openly gay Conservative MP.