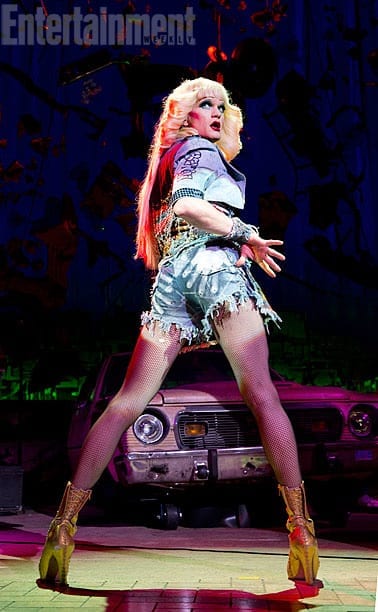 Thus far we've only seen his glittered-up face, and now EW is offering a full-length look at Neil Patrick Harris as transsexual East German rock star Hedwig in Broadway's Hedwig and the Angry Inch.
Said NPH to EW: "I've lost 20 pounds. I'm in the craziest couture outfits, and I've got all this makeup on. But they made me custom heels, so at least those fit well."
On Friday we reported that the show's producers have announced a charitable partnership with the LGBT youth organization Hetrick-Martin Institute, in which a portion of the show's proceeds will go to the group, which runs the Harvey Milk School for at-risk youth.