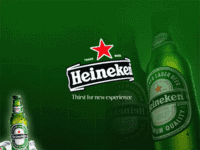 Under pressure from activists and GLAAD, Heineken has pulled its sponsorship of the New York City St. Patrick's Day Parade, GLAAD reports:
A company official at Heineken has confirmed to GLAAD that the company will no longer be a sponsor of Monday's parade, saying "we are passionate about equality for all people."
Ford Motor Company has decided that it is okay with LGBT families and organizations being denied permission to take part in the annual event, once again.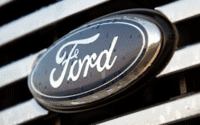 Ford released a statement to CNBC:
"Ford Motor Company is involved in a wide range of events and organizations in communities across the country and around the world, including long-standing participation in this parade. No one person, group or event reflects Ford's views on every issue. What we can tell you is that Ford is proud of its inclusive policies. Every member of the Ford team is valued, and we provide employee benefits regardless of race, gender or sexual orientation. "

Meanwhile, GLAAD says it continues to reach out to Guinness, which is now the only beer sponsor left on the NYC St. Patrick's Day Parade site. They have not heard anything from the brewing company.
Yesterday, the Boston Beer Company said that it was pulling its brand Sam Adams from the South Boston St. Patrick's Day Parade for its refusal to allow gay groups to march.