Four gay couples and Wyoming Equality filed suit today challenging the state's ban on same-sex marriage, NCLR reports: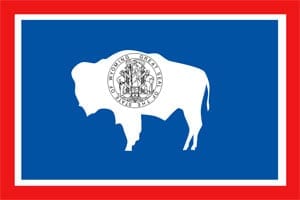 The couples include a university professor, a Major in the Army Reserve, a sheepherder, and an attorney. Many of the Plaintiffs were born and raised in Wyoming.
The lawsuit challenges Wyoming's statute barring same-sex couples from marrying and the state's refusal to recognize the marriages of same-sex couples who married in other states, arguing that they violate the Wyoming Constitution's guarantees of equal protection and due process.
The couples are Cora Courage and Wyoma "Nonie" Proffit of Evanston, Carl Oleson and Rob Johnston of Casper, Anne Guzzo and Bonnie Robinson of Laramie, and Ivan Williams and Chuck Killion of Cheyenne. Wyoming Equality is the state's largest civil rights organization dedicated to securing full equality for Wyoming's lesbian, gay, bisexual, and transgender community. Its members include same-sex couples throughout the state.
The four couples and Wyoming Equality are represented by Cheyenne attorney Tracy Zubrod, the law firm of Arnold & Porter LLP, the law firm of Rathod Mohamedbahi LLC, and the National Center for Lesbian Rights (NCLR).
Read the complaint and more about the case here.