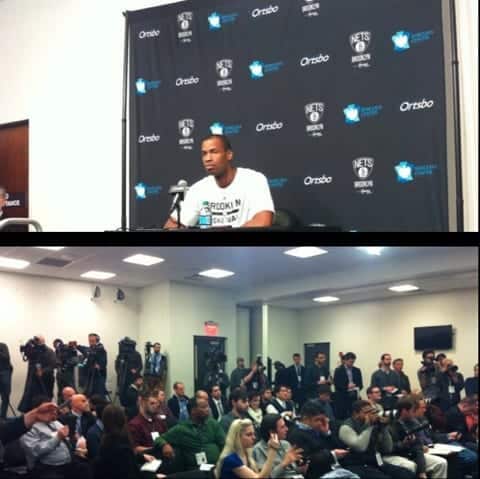 The Brooklyn Nets are planning to offer a second 10-day contract to Jason Collins, according to the AP. His first contract expires on Tuesday. The Nets would sign him again on Wednesday and if they were to renew that contract, would have to do it for the season.
Yahoo Sports also reported on the possible second deal.
Collins plays for the first time in Brooklyn this evening and faced the media at home for the first time this afternoon.
(image brooklyn nets twitter)