Judith Levy, nominated in July by President Obama, has been confirmed to the U.S. District Court for the Eastern District of Michigan in a 97-0 vote, the Washington Blade reports: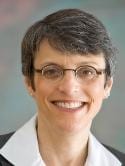 Levy, who was approved by the Senate Judiciary Committee in January, has been an assistant U.S. attorney in the Eastern District of Michigan since 2000 and chief of the civil rights unit for that office over the past three years. The American Bar Association gave her a rating of "unanimously qualified."
According to her questionnaire, Levy has been a member of the Human Rights Campaign from 2001 to present and is board member for DOJ Pride, the affinity group for LGBT employees at the Justice Department. She'll become the first openly LGBT person to serve on federal court in Michigan.
Gay Politics adds:
Prior to her appointment, Levy served as the director of the University of Michigan's Law School's Public Interest/Public Service Faculty Fellows. She also served as the Assistant U.S. Attorney in Eastern Michigan since 2000 and was the Chief of the Civil Rights Unit since 2010.