'Looking' writer and creator Michael Lannan talks about the show's finale with EW, and the feedback the show has received after the extreme amount of criticism it got early on.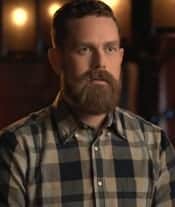 Says Lannan:
I think certainly the pace and the tone as you say is quite unique to our world and more kind of cinematic in some ways than some TV shows. I think we may have confounded some expectations as to what the show was early on because there was so much talk about what it was going to be. I think we made some bold choices and there were some strong opinions mostly positive, some negative in the beginning. It's been really awesome and gratifying and exciting to see people sink into the show a little more and invest in the characters—around midseason I think we felt that kind of start to happen. The kind of noise around it calmed down in some ways and people started to accept the show on its own terms and the ratings has grown steadily and the audience has seemed to broaden out.
Lannan says that season two may not pick up immediately where season one left off, but doesn't offer details. He also says that Scott Bakula is going to be back, that he's not sure if Agustin will climb out of the loathsome depths he's in, and that the hanging chairs in Patrick and Kevin's office were supposed to be subconsciously evocative of other leather things one might have sex in.
Also, he doesn't plan to do any House of Cards-style killing next season:
[Laughs] We don't have any plans for anyone to die but that's a good suggestion—I'll bring it up. The tone of the show and the pace of the show is something we're really proud of beause it is really unique to our world. We always wanted it to have a kind of slice of life/everyday feeling to it and we wanted it to be distinctive. So we just plan on the show becoming more itself, by that I mean just having our characters continue to learn and go on these journeys. I think the tone of the show is going to feel the same even as the characters and the world grows bigger too.
Read the full interview here.
And read our rehash of last night's season finale HERE.