Firefox-creator Mozilla continued to do damage control over the weekend after last week's news that newly-appointed CEO Brendan Eich was a donor to California's anti-gay Proposition 8 campaign.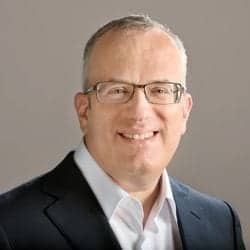 Following a rather lackluster statement from Eich in response to the controversy, several employees used Twitter to call on him to step down from his position.
On Saturday, Mozilla's blog posted a statement "to clarify Mozilla's official support of equality and inclusion for LGBT people."
Mozilla's mission is to make the Web more open so that humanity is stronger, more inclusive and more just. This is why Mozilla supports equality for all, including marriage equality for LGBT couples. No matter who you are or who you love, everyone deserves the same rights and to be treated equally.
We realize that not everyone in our community or who uses our products will agree with this. But we have always maintained that as long as you are willing to respect others, and come together for our larger mission, you are welcome. Mozilla's community is made up of people who have very diverse personal beliefs working on a common cause, which is a free and open internet. That is a very rare and special thing.
Mozilla has always worked to be a welcoming community, committed to inclusiveness and equality for all people. One voice will not limit opportunity for anyone. That was true yesterday and will be true tomorrow. Our Community Participation Guidelines state:
The Mozilla Project welcomes and encourages participation by everyone. It doesn't matter how you identify yourself or how others perceive you: we welcome you. We welcome contributions from everyone as long as they interact constructively with our community, including, but not limited to people of varied age, culture, ethnicity, gender, gender-identity, language, race, sexual orientation, geographical location and religious views.
Our culture of openness extends to encouraging our staff and community to be candid about their views on Mozilla's direction. We're proud of that openness and how it distinguishes Mozilla from most organizations. Most of all, we want to ensure that all Mozilla users and community members know how deeply committed we are to openness and equality for all people.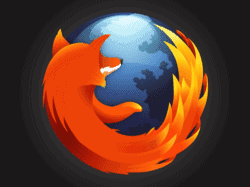 Mozilla Foundation Executive Director Mark Surman posted about the controversy on his blog:
Mozilla is messy. Our ability to set aside differences does not mean that everything is simple or that we're always civil. In fact, when the topic is the web or Mozilla itself, we quite often get into open, heated and, for the most part, thoughtful debate. Many people outside Mozilla may not understand this. But, again, it makes us stronger.
As did Mozilla's board chairwoman Mitchell Baker:
I am an avid supporter of equal rights for all. I support equal rights for the LGBT community, I support equal rights for underrepresented groups, and I have some pretty radical views about the role of underrepresented groups in social institutions. I was surprised in 2012, when his donation in support of Proposition 8 came to light, to learn that Brendan and I aren't in close alignment here, since I've never seen any indication of anything other than inclusiveness in our work together (note: I've edited this sentence to give clarity).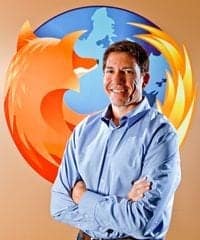 Meanwhile, the Wall Street Journal reports that three Mozilla board members resigned over Eich's appointment:
Gary Kovacs (pictured), a former Mozilla CEO who runs online security company AVG Technologies; John Lilly, another former Mozilla CEO now a partner at venture-capital firm Greylock Partners; and Ellen Siminoff, CEO of online education startup Shmoop, left the board last week.
The departures leave three people on the Mozilla board: co-founder Mitchell Baker; Reid Hoffman, co-founder of LinkedIn, and Katharina Borchert, chief executive of German news site Spiegel Online.
The three board members who resigned sought a CEO from outside Mozilla with experience in the mobile industry who could help expand the organization's Firefox OS mobile-operating system and balance the skills of co-founders Eich and Baker, the people familiar with the situation said. They did not want to be identified because they are not authorized to speak publicly about the matter.
Mozilla denied reports that Eich was the reason for the board members' departure in a statement to other media outlets:
"The three board members ended their terms last week for a variety of reasons. Two had been planning to leave for some time, one since January and one explicitly at the end of the CEO search, regardless of the person selected."