In what is quite likely a response to the NFL expecting to sign on its first openly-gay player in Michael Sam, the league is considering banning anti-gay and racial slurs, specifically the F-word and the N-word. NFL Player's Association executive George Atallah said that while the specifics cannot be discussed as they "make it a point not to usually discuss things that are still actively being worked out," the slurs likely run afoul of anti-discriminatory clauses in the collective bargaining agreement, which include coverage for sexual orientation.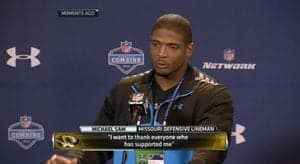 How much of a violation the slurs would be and the penalties that they would incur are still being debated internally, but a handful of heavy penalties in games would probably change player behavior in a hurry. According to Detroit News sportswriter Terry Foster,
It's going to be a little bit messy, but players are sort of like sheep. They'll learn eventually. You keep fining them or throwing 15-yard penalties, they'll back down. I'm sure they've already got [sensitivity training] rolling right now. There's going to be some fools that are going to say something, but I think most players realize, you know what, we're in a changed society and we've got to wake up and go in lockstep.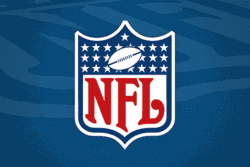 ESPN adds:
The head of the Fritz Pollard Alliance, which monitors diversity in the NFL, expects the league to institute a rule where players would be penalized 15 yards for using the N-word on the field.
John Wooten, the head of the Fritz Pollard Alliance, anticipates that the NFL's competition committee will enact the rule at the owners' meeting next month.
"We did talk about it, I'm sure that you saw near the end of the year that Fritz Pollard (Alliance) came out very strong with the message that the league needs to do something about the language on the field," said Ravens general manager Ozzie Newsome, who is on the league's competition committee. "So we did discuss over the last three days."