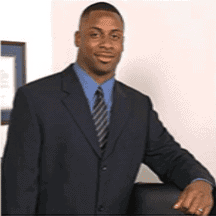 Troy Vincent, NFL executive vice president of football operations, spoke about gays in the NFL with reporters including Palm Beach Post's Hal Habib this week:
"He said that he had openly gay teammates with the Dolphins — he played cornerback for Miami in 1992-95 — but that their sexual orientation was never an issue…
"I'm not going to share their names, but in my 15 years, there were six individuals who were at least openly gay in the locker room," Vincent said. "No problem. From my days in Miami until I ended in Washington, they were just my teammates. Just like my family members. … We ate together, we flew together, they're roommates in hotel rooms. It was what it was."
Vincent has been active in the High Five Initiative, a program launched by the You Can Play Project last year that involves NFL players interactive one-on-one with LGBT youth.