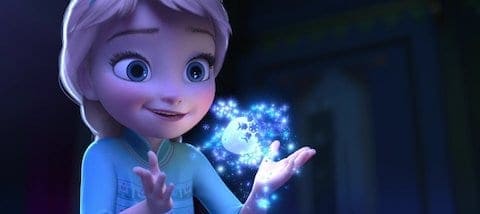 Disney's Frozen just can't catch a break from the right wing. First it's accused of promoting same sex marriage, then of being a Satanic vehicle to turn kids gay, and now the latest charge laid at the movie's snowshoe-clad feet is that it's luring children into converting to witchcraft. On Pastor Kevin Swanson's radio show:
These magical powers you find in these movies oftentimes not attributed to God himself, God is not recognized, God is not worshiped, God is not seen as the source of power and thus many of these magical tales turn out to be a means by which children are led into witchcraft.
Because anything that isn't explicitly divine is witchcraft, or something. You can listen to an audio excerpt from Swanson's show below.