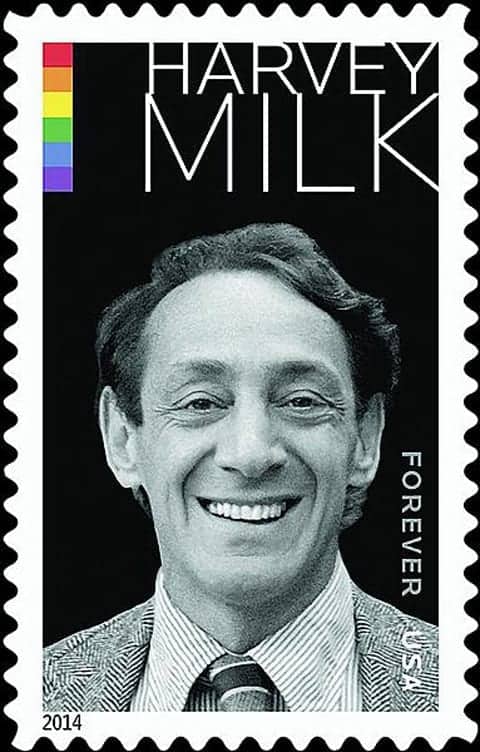 Linnis.com Stamp News just revealed the design for the U.S. commemorative "forever stamp" honoring San Francisco political figure and gay rights activist Harvey Milk.
According to Linnis.com:
The stamp will be issued on Harvey Milk Day, May 22, in a location or locations yet to be determined. Both Washington, D.C., and San Francisco are potential first-day cities. U.S. Postal Service officials announced the stamp subject in October 2013 but have not formally revealed the image.
As we reported last fall, "the campaign advocating for a stamp in Milk's honor began back in 2009… [this] stamp will be the first to feature an openly LGBT elected official."
The Washington Blade also has an in-depth story on the contentious campaign to get the stamp made in the first place.
(via Joe.My.God.)