Backers of the ballot campaign to legalize gay marriage in Oregon filed a brief on Tuesday urging a federal judge to make a speedy ruling in a case challenging the state's ban, The Oregonian reports: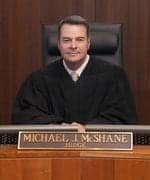 Oregon United for Marriage told U.S. District Judge Michael McShane in a legal filing that it would not go ahead with its ballot measure if he strikes down Oregon's prohibition on same-sex marriage by May 23.
"A timely decision from the Court could render the Initiative unnecessary and spare all Oregonians the cost, expense and emotional strain of a difficult election fight," Oregon United said in an amicus brief filed in federal court.
The campaign said it has collected 160,000 signatures — far more than 116,284 valid signatures of Oregon voters needed to qualify for the November ballot.  But it says it won't submit them to the secretary of state if same-sex marriage can come to Oregon through legal action.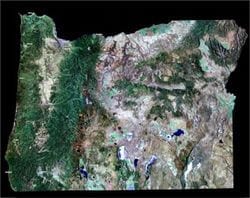 In related news, 36 Oregon employers filed a brief before the court opposing the state's ban, the Register-Guard reports:
"To attract and retain the best talent, we believe we need laws that promote diversity and inclusion, that treat all Oregonians equally and that prevent discrimination," Nike's general counsel, Hilary Krane, said on behalf of the coalition.
Companies signing the legal brief said the ban forces them "to involutarily become the face of discrimination based on sexual orientation when they are forced to administer benefits differently for employees with a same-sex spouse in order to comply with Oregon law (e.g., income tax law). That imposes additional confusion, costs, and administrative burdens, which further harm Oregon businesses and their employees."
Employers signing the brief include Nike, the University of Oregon, the Portland Timbers, Autodesk; Celilo Group Media, Inc.; Christopher David Experience Design; Columbia Sportswear Company; EDJE Consulting; Gard Communications; Gerding Edlen; HM3 Energy, Inc.; Intel Corporation; Jubitz Family Foundation; Kaiser Foundation Health Plan, Inc.; Medford Fabrication; Moda Health; Morel Ink; Neil Kelly Company; Northwest Evaluation Association; NW Natural; Oregon Business Association; Oregon Health & Science University; Oregon State University; PECI; Portland General Electric Company; Portland Public Schools; Portland State University; Powell's Books; Russell Development Company; salesforce.com, Inc.; Standard Insurance Company; Starbucks Coffee Company; Portland Business Alliance; Tonkon Torp; Torpet LLC; and Weinstein PR.