In his first interview since controversy erupted last week over his donation to California's anti-gay Proposition 8 campaign, CEO Brendan Eich won't say what his beliefs are about marriage equality and does not reject the possibility that he might donate to Prop 8 again if it were on the ballot today.
Via CNET: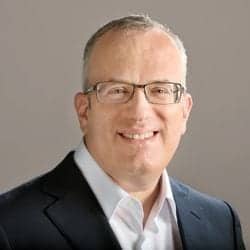 If you had the opportunity to donate to a Proposition 8 cause today, would you do so?
Eich: I hadn't thought about that. It seems that's a dead issue. I don't want to answer hypotheticals. Separating personal beliefs here is the real key here. The threat we're facing isn't to me or my reputation, it's to Mozilla.
You haven't really explicitly laid it out, so I'll just ask you: how do you feel gay-marriage rights? How did you feel about it in 2008, and how do you feel about it today?
Eich: I prefer not to talk about my beliefs. One of the things about my principles of inclusiveness is not just that you leave it at the door, but that you don't require others to put targets on themselves by labeling their beliefs, because that will present problems and will be seen as divisive.
Eich also says that OkCupid might cave on its boycott of the Firefox browser:
What's your response to OKCupid, which recommended Firefox OS users switch browsers?
Eich: We didn't hear about it until it was up. We're talking now, because it may be they'll take it down. They didn't seem to be aware of the statement that Mitchell Baker made over the weekend. As an organization, Mitchell said, Mozilla supports LGBT equality. I don't think they heard about that. There's a good chance that'll come down. I can't promise you. We're talking to them now.
The other was developers Rarebit, two husbands [married to each other] who take your actions very personally and withdrew their app from the Firefox marketplace.
Eich: I met with one of them. It was actually a good meeting. I'm not not going to speak for him. What started a week and a day ago has changed. It's not for him the same as it was. For everyone involved in this a week ago, if they start to see things go big in a way that could mean the end of Mozilla, the loss of the principles of inclusiveness, a world without Firefox, they have concerns that transcend the concern about me. I had a good meeting over this weekend.
Head over to CNET for the full interview.