A Barclays Center food serve says in a lawsuit filed Tuesday that members of the Houston Rockets taunted him with anti-gay slurs before a 2013 game against the Nets, the NY Post reports: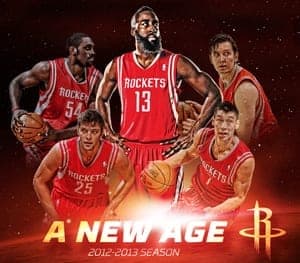 Rasean Tate, 28, of Brooklyn, is suing the Rockets and the company that handles catering at Barclays, Levy Restaurant Holdings, for a slew of civil rights violations and anti-gay discrimination.
Tate claims that he was setting up a buffet in the visiting Rockets locker room before a game on Feb. 22, 2013, when he was all but chased from the area because he was gay.
"When the plaintiff's back was turned to defendant Rockets players, he began to hear laughter and taunting voices saying 'get this f—– out of here!' " according to the suit, and " 'He's trying to catch a sneaky-peeky!' "
The reeling server said that the jabs and snickering didn't let up.
Individual players are not named in the suit, and though the worker says he was told that Nets players underwent "special sensitivity training" because of the incident. It does not say if the Rockets dealt with the situation.
Tate says his complaints were met with retaliation in which his pay and hours plummeted and he was moved off of certain duties, and eventually fired.
Rockets forward Francisco Garcia, who played on the Rockets last year also, said, "I don't remember anyone saying anything to anybody last year, so I don't have any comment on that."
The Barclays Center and the Nets are not parties to the suit.
A Barclays Center spokesman declined to comment on the suit.