BY LISA KEEN / Keen News Service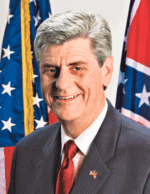 MISSISSIPPI GOVERNOR SIGNS:
Republican Governor Phil Bryant signed the Mississippi Religious Freedom Restoration Act Thursday, saying it "will protect the individual religious freedom of Mississippians of all faiths from government interference." The ACLU says the law, though less problematic than in its original form, "could still open the door for someone who wants to use their religion to discriminate against others." "We remain hopeful that courts throughout the state will reject any attempts to use religion to justify discrimination." The law takes effect July 1.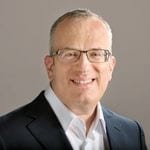 MOZILLA APOLOGIZES WITH RESIGNATION:
The Mozilla software company that operates the Firefox browser issued an apology Thursday for failing to "move fast enough to engage with people once the controversy started." The controversy centered around Mozilla's new CEO Brenden Eich, who gave a $1,000 contribution in support of Proposition 8 in California. Some staff and board members objected when Eich was named CEO on March 24, and that protest quickly spread to outsiders. The Mozilla statement issued yesterday said Eich "has chosen to step down from his role as CEO…. for Mozilla and our community." GLAAD President Sarah Kate Ellis said, "Mozilla's strong statement in favor of equality today reflects where corporate America is: inclusive, safe, and welcoming to all."
SOCIAL SECURITY STILL ROLLING: 
The Social Security Administration continued its rollout yesterday of new regulations affecting same-sex couples, in response to the U.S. Supreme Court decision last June to strike down the Defense of Marriage Act. The Department of Health and Human Services announced Thursday that the SSA is now able to process requests "for certain eligible people in same-sex marriages" for Medicare Part A (hospital insurance) and Part B (medical insurance). For details, see HHS website.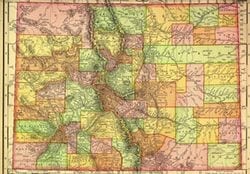 THE PROFIT OF MARRIAGE:
The Williams Institute, an LGBT research think tank based at UCLA, released a report Thursday showing that the state of Colorado's economy stands to gain millions from legalizing marriage for same-sex couples. The calculation is based on taking the Census data estimate of how many same-sex couples live in Colorado (12,424), anticipating half will want to marry within the first few years they are able to in the state, and presuming same-sex couples will spend less than one-fourth the $26,000 straight couples do on weddings in Colorado. These couples and their guests would spend an estimated $50 million during those first three years, supporting 436 jobs.
WHETHER TO MARRY:
A new book out by lawyer-activist Scott Squillace offers practical considerations for couples contemplating marriage. Much of the advice would apply whether the couples are straight or gay: such as how couples with disparate incomes might result in lower taxes while those where both earn high incomes might pay higher taxes if married. But for same-sex couples specifically, the book examines which federal agencies have limited marriage-related benefits for couples living in marriage equality states and which have yet to publish post-Windsor regulations regarding such matters. The self-published book is available through amazon.com.