Gypsy Vered Meltzer was elected to the Appleton City Council on Tuesday, making him Wisconsin's first openly trans elected official, the Post-Crescent reports: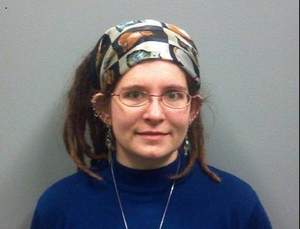 Meltzer identifies as a man and said his dreadlocks, 50-plus tattoos and gender identity are worth celebrating. But he says he's ready to serve his constituents.
"I'm focused on the issues rather than myself and look forward to the day when this isn't as interesting of a topic.
"It's important to get more young people involved in politics. As someone who's part of various subcultures, I want to show everyone that the door's open, come on in and be part of local government."
Fair Wisconsin applauded Meltzer's win:
"This election is an historic moment for Wisconsin in having the first openly transgender official," said Katie Belanger, the group's president. "I'd hope we'd see an increase in the number of elected officials from the transgender community across the state."
Local and state advocacy groups cheered the election results.
The election was important for the often marginalized group, said Loree Cook-Daniels, policy and programdirector at FORGE, a Milwaukee-based transgender advocacy group.