When some of his 10 and 11-year-old students held up a sign saying "Gay Is Good" at a school assembly, assistant head Andrew Moffat of Chilwell Croft Academy in Birmingham – UK, not Alabama – felt it was a good time to come out to show his students that they knew someone gay. That decision wound up costing him his job.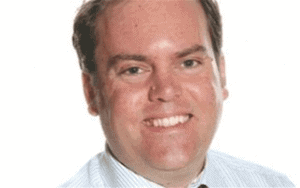 When word got out, a minority of parents began loudly complaining that they didn't want Moffat teaching their children. The parents, predominantly of Muslim faith but with some Christians as well, said that they didn't want their children being taught that being gay is ok. Moffat resigned under the pressure and has accepted a teaching position outside Birmingham.
Presently, a dozen schools in Birmingham are under investigation for financial mismanagement and the introduction of Islamic religious teachings into the curriculum. Last month a document called "Operation Trojan Horse" was circulated and is allegedly a guide on how Islamic fundamentalists could take over schools.