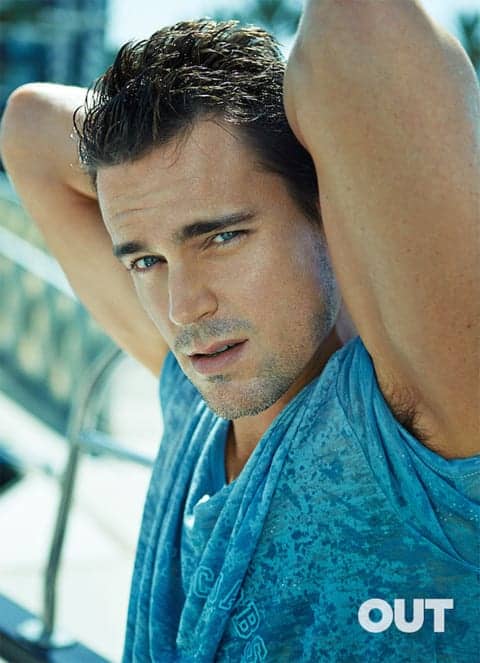 Matt Bomer heats up OUT magazine's May issue in a cover story geared around the premiere of HBO's The Normal Heart. Bomer transformed physically and emotionally for the 'life-changing' role, losing 40 pounds.
In a preview of the article, director Ryan Murphy calls Bomer's performance as Felix Turner "a very beautiful, spiritual thing to witness" and describes Larry Kramer's hesitation about casting Bomer, wondering if he was "too beautiful" for the role. Kramer later gave Bomer his blessing after a meeting between the actor, who "campaigned aggressively" for the role, and the playwright.
Said Bomer of meeting Kramer:
"I was pretty starstruck. It was like meeting one of the Beatles. He was so central to my understanding and development. We talked for a really long time."
Of the role, he added: "It taught me how to access myself on a completely different level as an artist."
Check out the full trailer for The Normal Heart here.
Photo by Kai Z. Feng