BY LISA KEEN / Keen News Service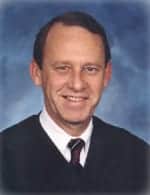 OHIO ON THE CUSP:
A federal district court judge in Cincinnati surprised many in court Friday when he announced he will issue a ruling within 10 days declaring the Ohio ban on recognizing marriages of same-sex couples unconstitutional. Judge Timothy Black (an Obama appointee) heard arguments April 4 in Henry v. Wymyslo. The lawsuit was brought by three married lesbian couples expecting to give birth soon and a gay male couple seeking to adopt. The four couples were seeking a court order to force the state to put the names of both parents on the birth certificates of their children-to-be. Black, who previously ruled in favor of two married same-sex couples seeking the right to have a surviving spouse's name listed on a death certificate, read a statement to the courtroom saying he would find the ban unconstitutional. Ohio Attorney General Mike DeWine said the state will appeal, and he is expected to seek a stay.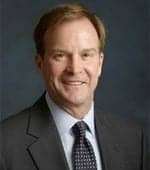 MICHIGAN SEEKS A LEAP 'FORWARD':
The Michigan attorney general on Friday filed a petition with the Sixth Circuit U.S. Court of Appeals, asking the court to bypass the usual three-judge panel hearing and go straight to a full appeals court review. "Advancing our case to a hearing before the entire panel of Sixth Circuit judges will move us forward more quickly, and minimize delays in ultimately reaching the U.S. Supreme Court," explained Attorney General Bill Schuette in a press statement. "This move also offers the added benefit of conserving taxpayer resources by shortening the timeline of the litigation." Cases are moving quickly through two other circuits, both of which will be heard by three-judge panels in the coming days. If the Sixth Circuit grants Michigan's request, it could make DeBoer v. Snyder the first to reach the U.S. Supreme Court, but that doesn't guarantee that the Supreme Court would agree to hear that case.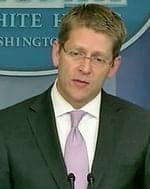 REDUNDANT OR RETRACING HISTORY?
The Human Rights Campaign was unhappy Thursday with comments from White House Press Secretary Jay Carney about why President Obama won't sign an executive order prohibiting federal contractors from discriminating based on sexual orientation and gender identity. The White House has been sending mixed messages about the president's willingness to sign an executive order but Carney has said in the past that an executive order is the "wrong approach" and the Employment Non-Discrimination Act (ENDA) is the "right way to go." Asked at a routine press briefing April 3 whether the president would sign an executive order if Congress passed ENDA, Carney said passage of ENDA would make an executive order "redundant." HRC issued a statement Friday saying, "We couldn't disagree more." HRC pointed out that President Johnson signed an executive order prohibiting discrimination by federal contractors the year after signing the Civil Rights Act of 1964.
SOME REDUNDACY ALLOWED:
Just three days after White House Press Secretary Jay Carney said an LGBT-related executive order would be "redundant" to the pending Employment Non-Discrimination Act, the Associated Press reported that President Obama will sign an executive order Tuesday that "is similar to language in a Senate bill aimed at closing a pay gap between men and women."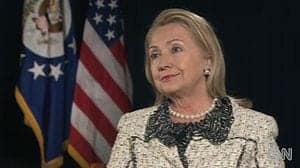 READY FOR HILLARY:
There are two big LGBT fundraisers tonight for an independent political action committee raising money for an expected presidential bid by Hillary Clinton. One, in Manhattan, is hosted by gay philanthropist and politico Jon Stryker and features California Lieutenant Governor Gavin Newsom. The other, at a gay bar in West Hollywood, is hosted by a group called Out & Ready for Hillary and will feature a number of actors and political figures.
© copyright 2014 by Keen News Service. All rights reserved.