BY LISA KEEN / Keen News Service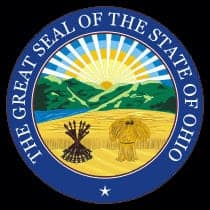 OHIO DECISION EXPECTED TODAY:
Today is the self-imposed deadline a federal judge in Cincinnati set for issuing a formal ruling that Ohio's ban on same-sex couples marrying is unconstitutional. State Attorney General Mike DeWine has already indicated he will appeal the decision and is expected to seek an emergency stay to block its enforcement.
NEVADA GOP STAKES BIGGER TENT:
The Republican Party of Nevada, at its annual convention Saturday, overwhelmingly voted for a platform that removes previous language defining marriage as being only between a man and a woman. Ed Williams, president of Log Cabin Republicans of Nevada and a delegate at the convention, said the state party "has made it clear that they want a 'bigger tent' and has welcomed us into it." National Log Cabin Executive Director Gregory Angelo praised the Nevada Log Cabin chapter for making a "critical difference pushing the GOP toward the right side of history."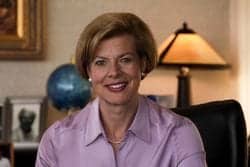 LET US EAT BOLOGNA!
U.S. Senator Tammy Baldwin is taking a lead in defending the right of U.S. meat, cheese, and beer producers to call their products what they want. Baldwin, joined by more than 40 of her Senate colleagues, sent a letter April 4 to the USDA and the U.S. Trade Representatives, saying the European Union is attempting to impair U.S. competition with these products by prohibiting the U.S. versions from being identified by such common names as bratwurst, bologna, Octoberfest, feta, and parmesan. The EU says the names are indicative of a geographically specific product. But Baldwin is pushing back. "If the United States were to be subjected to a ban of these traditional names for various products," she wrote, "consumers may be confused and Wisconsin dairy farmers, meat producers and beer brewers could suffer."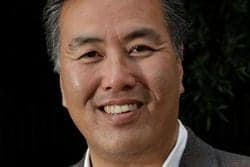 TAKANO STAGES 'INTERVENTION':
U.S. Rep. Mark Takano (D-Calif.) staged a mock intervention on the U.S. House floor April 2. He said he wanted to help House Republicans overcome their obsession with repealing the Affordable Care Act. "To my Republican friends, I want to say, this is a safe place. We are here to help. Your addiction to repealing Obamacare and peddling conspiracy theories about the law are not doing any good – for yourselves or for the American people. Stop standing on the wrong side of history….Let's move on!"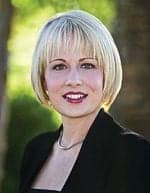 SINEMA'S ON THE RUN IN BOSTON:
Bisexual U.S. Rep. Kyrsten Sinema (D-Ariz.), who in November became the first active member of Congress ever to complete an Ironman competition, is registered to run next Monday in the Boston Marathon. Sinema posted a message on Twitter Sunday indicating she was running to honor survivors of last year's bombing at the finish line.
FACING THE NATION:
CBS Face the Nation host Bob Schieffer sounded somewhat fatigued by the subject matter Sunday when asked Evan Wolfson, head of the national Freedom to Marry group, "So, now it's gay rights. Is that the next chapter of the civil rights…uh…struggle that's been going on for so long?" "I wouldn't call it the next chapter," said Wolfson, "I think it's part of the same struggle. I think that what the struggle … that the civil rights movement did so much to lay the foundation for… was to create an America that's a more perfect union for everybody. And gay people are part of that everybody. But as we've just all heard and said, we're not done with any of these fights on any of these fronts that overlap anyway. My blood boils when I see voter suppression and the assault on women's access to contraception…. Civil rights is about the America we want for everybody."
© copyright 2014 by Keen News Service. All rights reserved.