USA Today: 'Essentially they have found' Flight 370.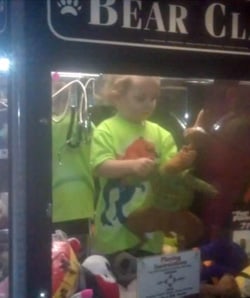 Living the dream: 3-year-old kid escapes from home, climbs inside claw toy machine at bowling alley.

The Human Ken Doll is not anatomically correct (for a Ken doll).

Michael Bloomberg plans $50 million challenge to the NRA: "He's got the money to waste," Mr. Pratt said. "So I guess he's free to do so. But frankly, I think he's going to find out why his side keeps losing."

It's almost time for the Family Building Expo at the NYC Lesbian, Gay, Bisexual and Transgender Community Center.

Google wants to create contact lenses with cameras inside: "The possibility of embedding camera sensors seamlessly into contact lenses is sure to generate even more controversy surrounding wearable tech. Several bars in San Francisco have already banned patrons from wearing Google Glass due to privacy concerns. Implementing camera sensors directly into contact lenses would make it even easier to discreetly snap photos without anyone noticing."

Magic Mike sequel is gonna make everyone's 4th of July weekend in 2015 very beefcake-y.

Stephen Colbert to join David Letterman as a guest next week.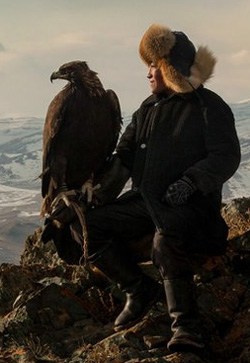 Girl hunts with a golden eagle.

UFC star Jon Jones says his account was hacked after kid claims he makes homophobic comments on his photos.

Kathleen Sebelius eyeing Senate run? "In her darkest hour last fall, Kathleen Sebelius suffered one of the deepest cuts from an old family friend who accused her of "gross incompetence" over the rollout of the Affordable Care Act and demanded that she resign as secretary of health and human services. Now she is weighing revenge."

UMass students and area church leaders decide to ignore Westboro Baptist Church and hold demonstration on campus instead of public intersection: "Miske said student leaders decided a campus location would better accommodate the crowd, expected to be nearly 2,000. They also decided to take the focus off of [Derrick] Gordon, who has not communicated to students leaders his support for a rally held on his behalf, she said. As a result, the name of the event has been changed to simply #UMassUnited."

Will Charlize Theron marry Sean Penn?

Male model fix: Max Emerson.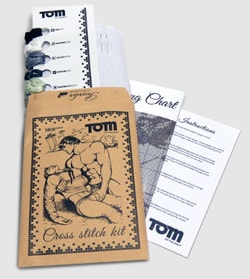 It's a Tom of Finland cross-stitch kit.

Tilda Swinton doesn't consider herself an actor: "I don't know what it would take for me to feel like one. I understand it's a strange thing to say because I do keep saying, 'Yes, I'll dress up and be in your film.' But when I hear proper actors talking about their lives and how they approach their work, I feel like I'm up another tree."

David Catania's run for DC mayor putting gay Dems in a bind?

Belgian conservationist who protects mountain gorillas shot in DR Congo: "A colleague said he was attacked after filing a report into the actions of a British oil company, SOCO International, which had sought to prospect in an area overlapping the park."