New Oregon marriage licenses available for gay couples.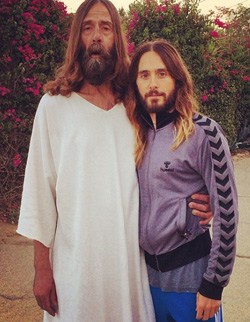 Jared Leto and Jesus, together at last.

Will Prince William wear a fashionable Alpaca wig?

Rich Juzwiak interviews Ira Sachs about his forthcoming film Love is Strange: "I've been close to two or three couples, gay and straight, who have been together for 45 years. I have a sense of the chapters in those stories. I think as a screenwriter, you want to reveal that history as organically as possible."

Milwaukee couple files suit challenging Wisconsin's gay marriage ban. "According to court documents, plaintiffs Katherine and Linda Halopka-Ivery of Milwaukee County said the case should go directly to the Supreme Court because the issue of the constitutionality of the ban is one of great public interest (or "publici juris"). This means the Supreme Court has the right to take original jurisdiction on the matter."

In case you are getting nostalgic about old Coachella posters.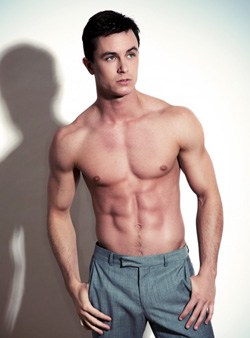 Teen Wolf star Ryan Kelley shows off his six-pack.

Norwegian plumber stabbed his workmate after gay jibe: "The 42-year-old man and his younger colleague had been working on a job together in the summer of 2012, when the younger man began attacking him about his sexuality, telling him that he had heard rumours that he had a secret male lover."

Playbill to switch up logo to support gay pride.

Namibia says foreign gays cannot claim refugee status: "We will not accept them. They are not part of the criteria we use."

Kim Novak writes open letter to Oscar bullies: "For days, I didn't leave the house, and it got to me like it gets kids and teenagers.I'm not going to deny that I had fat injections in my face. They seemed far less invasive than a face lift. In my opinion, a person has a right to look as good as they can, and I feel better when I look better."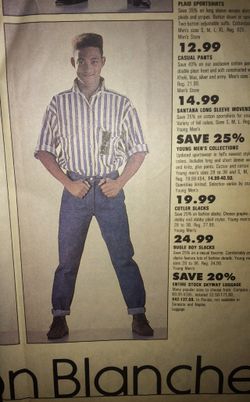 Don Lemon's modeling pics.

Florida marriage equality plaintiff invited to White House Easter Egg roll: "Melanie & Vanessa Alenier, one of the plaintiff couples in the lawsuit for marriage equality in Florida, will be attending the 136th annual White House Easter Egg Roll with their family. This event, hosted by the First Family, is being held on Monday, April 21st, 2014."

Gay man is 'allergic' to the Kardashians: "He breaks out in a cold sweat whenever he sees or hears the famous family and says the sight of a semi-naked Kim even makes him vomit with disgust."

Questions arise over American plane spotted on Tehran runway: "The Federal Aviation Administration said it had no information about the investors in the aircraft or who was operating it. Officials waiting at the gangway at Mehrabad Airport said only that the aircraft was 'V.I.P.' … Iranian officials also declined to comment on the purpose of the plane's visit or passengers' identities. A spokesman for Iran's United Nations mission in New York, Hamid Babaei, said: 'We don't have any information in this regard. I refer you to the owner.'"