Chad Griffin writes op-ed in response to controversy over marriage equality book: "Simply put, I have nothing in common with the trailblazing courage of Rosa Parks."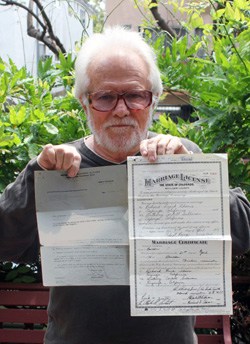 Gay widower seeks green card after husband dies: "Anthony Sullivan and Richard Adams fought back in a high-profile lawsuit, demanding that the federal government recognize their marriage for immigration purposes. Following ten years of litigation, they lost in a final ruling at the Ninth Circuit Court of Appeals. Sixteen months after the death of his spouse in December 2012, Sullivan now returns to fight for recognition of their marriage and for a green card, this time as the widower of an American citizen."

Jesus appears in pancake!

George Will calls Obama an "adolescent president".

Vehicle sought in Houston double murder of Britney Cosby and Crystal Jackson has been recovered.

Elmo puppeteer Kevin Clash cleared of sexual abuse charges: "The case was dismissed because of the statute of limitations. There is no ruling on the merits," the plaintiffs' attorney Jeff Herman – who now also represents the man accusing Hollywood director Bryan Singer of abuse – tells PEOPLE. "The case against Clash on behalf of Sheldon Stephens is pending."

Prince William and Catherine scratch out a DJ set.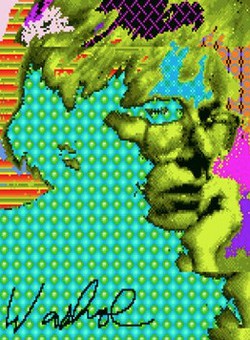 A dozen previously unknown Andy Warhol works have been recovered from old Amiga computer disks: "Commodore paid the artist to produce a series of works to aid the launch of the Amiga 1000. A painstaking three-year project was required to recover the images which were saved in an obscure data format."

Jars of Clay musician Dan Haseltine getting backlash from anti-gay crackpots for tweets supporting marriage equality.

Buzzfeed: Inside Bryan Singer's wild Hollywood world.

Islamic transgender boarding school opens doors in Indonesia. "It has now moved to a house belonging to Shinta Ratri, a lesbian, gay, bisexual and transgender (LGBT) activist."

Angel Haze: Some rappers are gay – get over it.

Is Angelina Jolie refusing to marry Brad Pitt over his family's ties to an anti-gay church? "'Sobbing, she told Brad in no uncertain terms, 'If you won't talk to your family about this, I will! I'm not going to marry into a hateful situation like this!' Pitt's mom Jane, dad Bill, brother Doug, sister Julie and their children are in­volved in Springfield's controversial James River Church. The pastor, John Lindell, has been blasted for spreading hate by blasting gay lifestyle and vehemently opposing gay anti-dis­crimination legislation related to sexual orientation."

Nick Jonas's t-shirt can't contain him.

More photos from the opening night of Hedwig and the Angry Inch.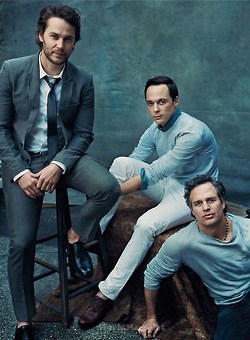 Normal Heart cast does Vogue.

Judge dismisses discrimination case filed by Angela McCaskill, the chief diversity officer of Gallaudet University, who was demoted after signing a petition to place a constitutional amendment banning gay marriage on the ballot.

The Handsome Father: New organization for gay dads launches.

Can marijuana help stop HIV? "The study is the second of its kind to indicate that delta-9-THC, the primary psychoactive ingredient found in marijuana, could help increase the number of healthy cells in HIV-positive patients who use the drug on a regular basis."

Study shows LGBT parents still face discrimination in the courts in custody lawsuits: "Court decisions that favor a heterosexual parent over a gay or lesbian parent in a custody dispute often do not consider important social science research on parenting by gay and lesbian individuals, according to a new review from Drexel University."