A bill recently introduced in Russia seeks to create a national fingerprint database of all people with dangerous diseases, including HIV, stoking fears of further government crackdowns on the country's gay community.
RT reports: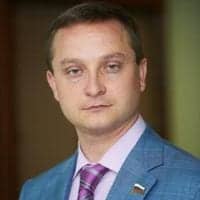 [State Duma deputy Roman Khudyakov] explained he came up with the idea because sometimes infected people change their names and disappear from the state system. Khudyakov says fingerprinting would make it impossible. In addition, universal fingerprinting would make it easier to fight crime, reduce the amount of bureaucratic red tape, and solve many social problems where quick identification is often required.
The bill on universal fingerprinting was drafted by the Liberal Democratic party in August last year. It orders every Russian resident, regardless of citizenship, to register at their place of permanent residence and undergo fingerprinting. The current bill suggests those who refuse can be punished with 50,000 ruble fines (about $1400) and non-citizens could be deported, and banned from entering Russia for 15-years. The bill has been supported by the government but there have been no parliamentary debates on it yet.
HIV Plus Mag adds:
While the bill has drawn some opposition, it appears as though it's likely it is to pass, in a country where there's been an alarming stigmatization of — and a wave of government sanctioned violence against — of gay, bisexual, and transgender men and women. This kind of move will likely further persecute those groups and all people with HIV regardless of gender or orientation.