University of Kentucky's student health services department is facing criticism for a campus-wide survey sent via email that included uncomfortable and intrusive questions about sexual orientation, including asking gay students if they would "choose to be straight" if given the option.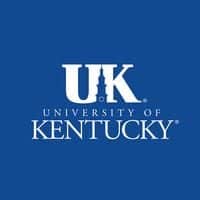 Students who identified as LGBT early on in the survey were presented with a unique list of statements to agree or disagree with, including "If it were possible, I would choose to be straight."
Students who claimed to be heterosexual were presented with a different set of statements, including "Homosexuality is a sin," "Male homosexuality is a perversion," and "Homosexuality is a mental illness."
The survey fails to promise any sort of reassurance of confidentiality, but Jay Blanton, a spokesperson for the university, told Campus Reform the survey was indeed classified. […]
"Yes, this survey was distributed to students by our University Health Service enrolled this semester," he said. "The intent of the survey was to understand better the utilization of university health services on the part LGBT students."
Via Back to Stonewall.