Australian Olympic swimmer Ian Thorpe hospitalized in Sydney.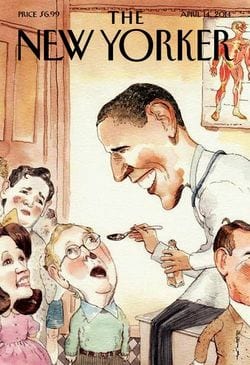 New Yorker: The Best Medicine.

Puss in a box.

Trail Life USA, the anti-gay Boy Scouts alternative, also bars Jewish adults. "To go beyond just the gay thing and add new levels of exclusion just kind of proves what we all thought about this organization and its reason for being."

Jimmy Kimmel kisses Johnny Depp again.

Aksarbent on the failure of Nebraska's LGBT non-discrimination bill: "After eight hours of debate over three days, supporters of Danielle Conrad's bill to outlaw anti-LGBT bias in employment in Nebraska lost, 26-22 (with 33 votes needed), a cloture vote to end a filibuster on the measure."
N

orrie May Welby is Australia's first recognized agender individual.

Lady Gaga closes the Roseland Ballroom: PHOTOS.

Corvette Hunt on the destruction of Roseland and other legendary places. "I'm devastated about another ghost of Manhattan, but I also see that these are borrowed places, shape-shifting with the times."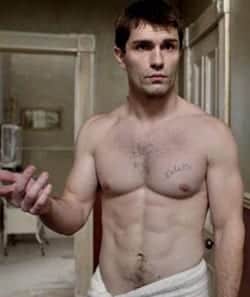 A towel-clad Sam Witwer from Being Human.

Andrea James defends RuPaul from trans activists: "Respectability politics will always be in conflict with drag, an art form with countercultural subversion at its heart. When these parvenus create new taboos around language, they're practically begging drag queens and kings to violate these taboos."

Victoria Beckham to serve as UNAIDS Ambassador.

Chick-fil-A continues its "we have changed" PR blitz but does anyone believe them?

New book explores lives of gay Indiana steelworkers: "We have a picture of what it's like to be gay in America and often perceive gay people as affluent, as white architects who live in Boystown. But there's a growing body of scholarship that shows what it is like to be gay wherever you are, in rural areas or elsewhere. Not everybody moves to the city. They might be attached to the area or their family might all live there. It's hard not to go to a city where it's easier for gay people to live, but they should be able to figure out who they are wherever they are."

Australia's Tony Abbott is engineering an environmental train wreck.

Kanye West to release Adidas shoe.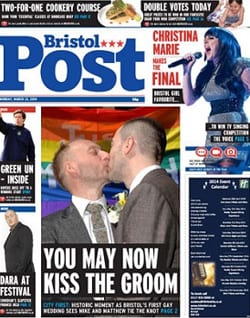 Bristol, UK newspaper editor says a photo of two men kissing caused people to shun his paper.

Elaine Donnelly, leading anti-gay crusader against DADT repeal, now going after trans people: "What this amounts to really is a demand for access to the medical system of the armed forces. The kind of treatment that is involved in changing the sexuality of a person is very, very expensive."

Salt Lake City police say a man was assaulted after sticking up for his gay friend.

Transgender student denied housing at George Fox University,  a Christian university located in Newberg, Oregon: "In a letter obtained by PQ Monthly, Mark Pothoff, Dean of Community Life, who partnered with Brad Lau, Vice-President for Student Life, along with four members of the Board of Trustees before making the decision, outlined the institution's denial–and their rationale. The school is in the process of adding to their housing policy that they will house students by his/her biological birth sex–which, according to college officials, needs more time to be developed, and to 'coincide with a theological and philosophical statement.'"