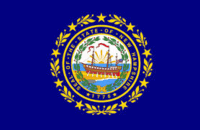 Numerous states (21 to be exact) protect their gay citizens from discrimination through statutory law, but a proposed amendment in New Hampshire would effectively make it the first state to single out gays for constitutional protection.
The proposed amendment, which passed the state Senate unanimously, has now moved to the House. On Wednesday, the House voted 234-95 to further study the proposal, which has divided LGBT activists because of its lack of protections for gender identity.
The AP reports: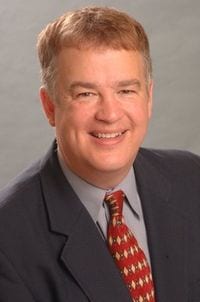 The measure would take a three-fifths vote by the House to place it on the November ballot. The state already prohibits discrimination based on sexual orientation in statute, but supporters want to enshrine the protection in the Constitution.
But Sen. David Pierce (pictured), the measure's prime sponsor, argued New Hampshire's laws legalizing gay marriage and prohibiting discrimination could be repealed by lawmakers and need to be protected in the Constitution. The amendment would not grant special rights to gays as some critics contend, said Pierce, who is gay.
"Equal means what is common to everyone. No one is raised above anyone else," said Pierce, a Hanover Democrat.
Gay House Commerce and Consumer Affairs Chairman Ed Butler, who is a co-sponsor of the bill, said questions about transgender protections from the LGBT community warrant further study before the bill should move forward:
Butler is a longtime activist for gay rights and a co-sponsor of New Hampshire's gay marriage law, but he said he couldn't support an amendment that referred to sexual orientation since that definition does not commonly include transgender individuals. He said New Hampshire's anti-discrimination law does not protect transgender individuals either, and more work needed to be done to protect them statutorily.
The proposal received mixed support from witnesses testifying at a House hearing, with many arguing there is no clear definition of sexual orentation and that the proposal needs more study before being put before voters.