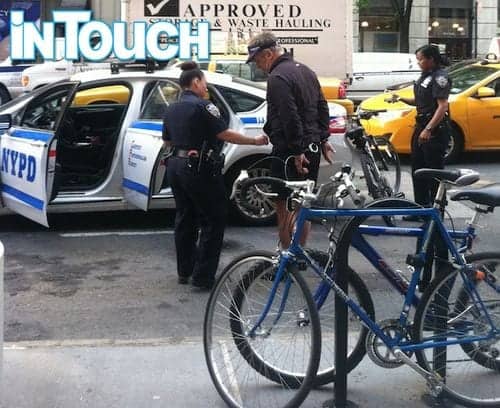 Alec Baldwin has been arrested in New York City, though it was not for a homophobic encounter with the paparazzi, In Touch reports:
New details have emerged from a source in the NYPD, who confirms to In Touch that Alec Baldwin was given two summonses after he was caught riding his bicycle in the wrong direction.
"He was stopped by officers for riding the wrong way on a street. When the officers asked for ID, he got belligerent because he had none on him," the source explains. "The officers placed him under arrest for disorderly conduct."
Baldwin has reportedly been released and his rep. is denying there were any charges.