Steve Wiles, A GOP candidate for the state senate in North Carolina who is opposed to same-sex marriage, is a former drag queen who went by the name Mona Sinclair, and he's totally not gay.
The Winston-Salem Journal reports: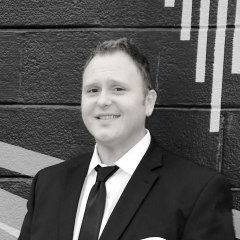 "I have already apologized to the people who matter most to me for the things I did when I was young," Wiles said this week, declining to clarify for what he has apologized. The comment was made in the last of three separate interviews. At first, Wiles denied the claim.
"That's not me," Wiles said three weeks ago, referring to Mona Sinclair. Wiles responded "no" when asked whether he was gay. This week, Wiles' campaign website, Facebook page and Twitter handle were taken down.
For about 14 years until 2010, Club Odyssey on Country Club Road was a nightclub where gay, lesbian and straight clientele could spend some money on drinks, relax with friends and, weekly, watch a show with talented female impersonators.
Wiles was a frequent patron in the late 1990s, Duggins said. Around 2001 and 2002, Wiles worked for Duggins as the show director, booking performers and running the show as Mona Sinclair, the emcee. At the time, Tomlinson also knew Wiles.
More:
An online search for "Steven Wiles" and "Belews Creek," the place he lists as his town of residence in campaign filings, turns up a link to the Miss Gay America website. Within the website, a webpage with Wiles' name has been taken offline but the cached version was still accessible this week. The webpage lists a Steven Wiles as Mona Sinclair. It says he lives in Belews Creek and that he was a promoter of Miss Gay Eastern States America and a promoter for Miss Gay North Carolina America.
The webpage also says that Wiles was suspended for "conduct unbecoming to a promoter of the Miss Gay America pageant system," according to the webpage, without providing more information.
Wiles explains himself in an interview with Business Insider:
"I think that everyone has their own choices to make and I'm fine with everyone making their own. For me, from a religious standpoint, just for my life, for me, it just was not something that I wanted to continue," Wiles said of his drag performances. "Of course it was an embarrassment, but you know, you move on. You live life, and you change, and you make yourself what you want yourself to be. And that's where I am now."
Wiles declined to answer when Business Insider asked whether he considers himself an "ex-gay."
"No, no, I really wont make any comments on that," he said.
Wiles posted this on Facebook early Sunday: