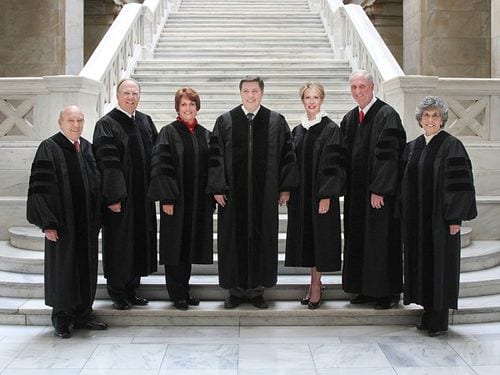 Earlier today, the plaintiffs in the Arkansas case overturning the state's ban on same-sex marriage filed a motion asking the Arkansas Supreme Court to deny separate requests filed by a group of county clerks and by the Attorney General for a stay on the ruling, The Arkansas Times reports:
The motion cites the [county clerk] appellants' contention that Piazza's order created a "lack of clarity as to the current state of the law" and says the stay "should be denied and dismissed because County Clerk Appellants have failed to allege facts or law establishing" their entitlement for the stay.
The motion states that "the proper remedy to resolve any uncertainty as to the intended scope of the May 9 Order is to request that the Circuit Court clarify and correct the Order."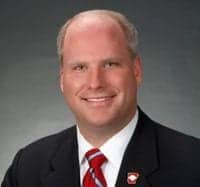 The plaintiffs in the original lawsuit also filed a motion today seeking to stop the request for an emergency stay in the case that was filed Monday by Attorney General Dustin McDaniel [pictured]. The plaintiffs disagree with the state's claim that the May 9 Order be stayed "to avoid confusion and uncertainty about the effect of the Order on Arkansas marriage law." 
The Arkansas Supreme Court had asked both sides of the case to submit briefs by noon Tuesday stating their case on why the panel should or should not issue a stay in the case. The court could issue a stay as early as today, which would stop all counties in the state from issuing any more marriage licenses for same sex couples.