A large group of prominent attorneys in Wyoming have signed on to a statement in support of public efforts to overturn the state's constitutional ban on same-sex marriage.
Gay Star News reports: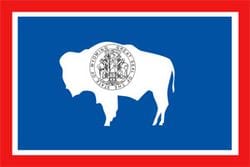 The 54 attorneys are the first to join the group Wyoming Lawyers for Marriage and the list include former Wyoming Attorney General Pat Crank, Democratic Representative Mary Throne, Republican Representative Matt Greene, Laramie County District Attorney Timothy Forwood and four University of Wyoming College of Law professors
Representative Green's constituency includes the town of Laramie where gay university student Matthew Shepard was murdered in 1998.
The state's Republican governor, Matt Mead, has promised to defend his state's ban on same-sex marriage at any cost but four same-sex couples filed a lawsuit against the ban earlier this month.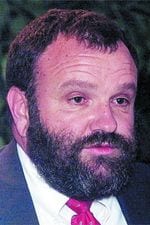 SF Gate adds:
In a column earlier this week published in the Wyoming Tribune-Eagle, Crank [pictured] said he's baffled why Wyoming continues to fight the issue. He noted that many in the state fight to keep government out of their business, away from their guns, health care and private lives.
"Yet, when it comes to allowing same-sex couples to marry, apparently this is an appropriate place for the government to intrude," Crank wrote.
Earlier this year, Wyoming Equality and four same-sex Wyoming couples filed a lawsuit challenging the state's ban on same-sex marriage. The Wyoming Attorney General's office filed a response in April asking the judge to dismiss the lawsuit.