X-Men Director Bryan Singer and Broadway producer Gary Goddard are being hit with a new lawsuit alleging sexual abuse of an underage teen, the Daily Beast reports: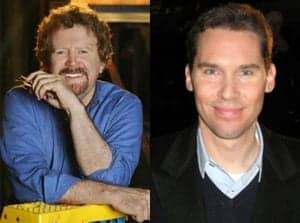 The new lawsuit filed by Egan's attorney, Jeff Herman, alleges that Singer and Broadway producer Gary Goddard sexually assaulted a British teenager. He is known in the lawsuit as "John Doe No. 117," fearing "further psychological injury" if his name is disclosed.
…According to the lawsuit, which Herman intends to officially announce Monday at the Beverly Hilton Hotel in Los Angeles at 2 p.m., Goddard first contacted the teenager via social media when he was 14. The producer allegedly told the young man he was good-looking, and that he knew people in London and Hollywood who could help him get work in his acting career. One of those people, Goddard allegedly added, was Singer.
The Beast article goes on to detail the allegations brought forth in the suit which include various situations in the U.S. and in London where the teen was forced to perform sexual acts and threatened if he did not do so.
The Beast continues:
The teenager, the suit contends, "only recently became cognizant that he has suffered psychological and emotional injuries, mental anguish and loss of enjoyment of life as a result of the Defendants' sexual acts. Such injuries are severe, continuing, and permanent."
The suit contends that Singer violated the law by sexually assaulting the teenager, traveling to a foreign country for "illicit conduct with a minor," that he had arranged to "meet with a minor to engage in lewd and lascivious behavior," and that by allegedly coercing the teenager in the way he did, Singer committed an act of "gender violence" against him.