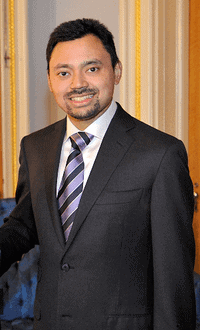 The Chicago Council on Global Affairs plans to host the Brunei ambassador to the United States at a meeting in Chicago today and Equality Illinois is calling on participants to bring up Brunei's new anti-gay law punishing homosexual acts with death by stoning.
Via press release:
"We should take every opportunity to challenge and express opposition to this obscene law that violates all norms of human rights," said Bernard Cherkasov, CEO of Equality Illinois, the state's oldest and largest organization advocating for gay, lesbian, bisexual and transgender Illinoisans.
"Many nations make life difficult or create outright bans on their LGBT citizens but few go as far as Brunei in instituting a heinous death penalty for being gay," Cherkasov said. "American businesses with global interests should specifically avoid doing business in Brunei, lest they place their employees at risk because of their actual or perceived LGBT identity."
Brunei Amb. Dato Yusoff Abd Hamid will be joined by five other ambassadors of countries in the Association of South East Asian Nations (ASEAN).